Bill and Melinda Gates announced that they are getting divorced on Monday, ending their 27-year-marriage.
I can't say I blame Melina for wanting out. I wouldn't want to be married to a man who tries to control the earth's population while working to prevent meat consumption and forcing vaccines on innocent people in foreign countries.
"After a great deal of thought and a lot of work on our relationship, we have made the decision to end our marriage," they declared in a joint statement. "Over the last 27 years, we have raised three incredible children and built a foundation that works all over the world to enable all people to lead healthy, productive lives."
They added that they no longer "believe we can grow together as a couple in this next phase of our lives."
— Bill Gates (@BillGates) May 3, 2021
There was a mixture of responses on Twitter. Some sympathetic, but most responses were of people talking about how evil the Gates are and how they deserve this:
Bill Gates deserves to be imprisoned, but losing half of his wealth is a good start.

— Jordan Schachtel (@JordanSchachtel) May 3, 2021
I thought it was interesting when Melinda Gates openly admitted that they "hadn't really thought through the economic impacts" of the devastating lockdowns that Gates Inc demanded for the world. Bill Gates never had the same regret for contributing to the suffering of billions.

— Jordan Schachtel (@JordanSchachtel) May 3, 2021
Bill and Melinda Gates: "We ask for space and privacy for our family as we begin to navigate this new life." Can our families also have space and privacy from both of you?

— Dr Naomi Wolf (@naomirwolf) May 4, 2021
Wait. If Bill and Melinda Gates split up... who controls our vaccine microchips? Will we spend some weekends with Bill and some with Melinda? Do we get a say? Is this our fault? ?

— Emma Deady (@emmadeady) May 3, 2021
Trending Stories
[Yes or No] Did You Vote For Trump?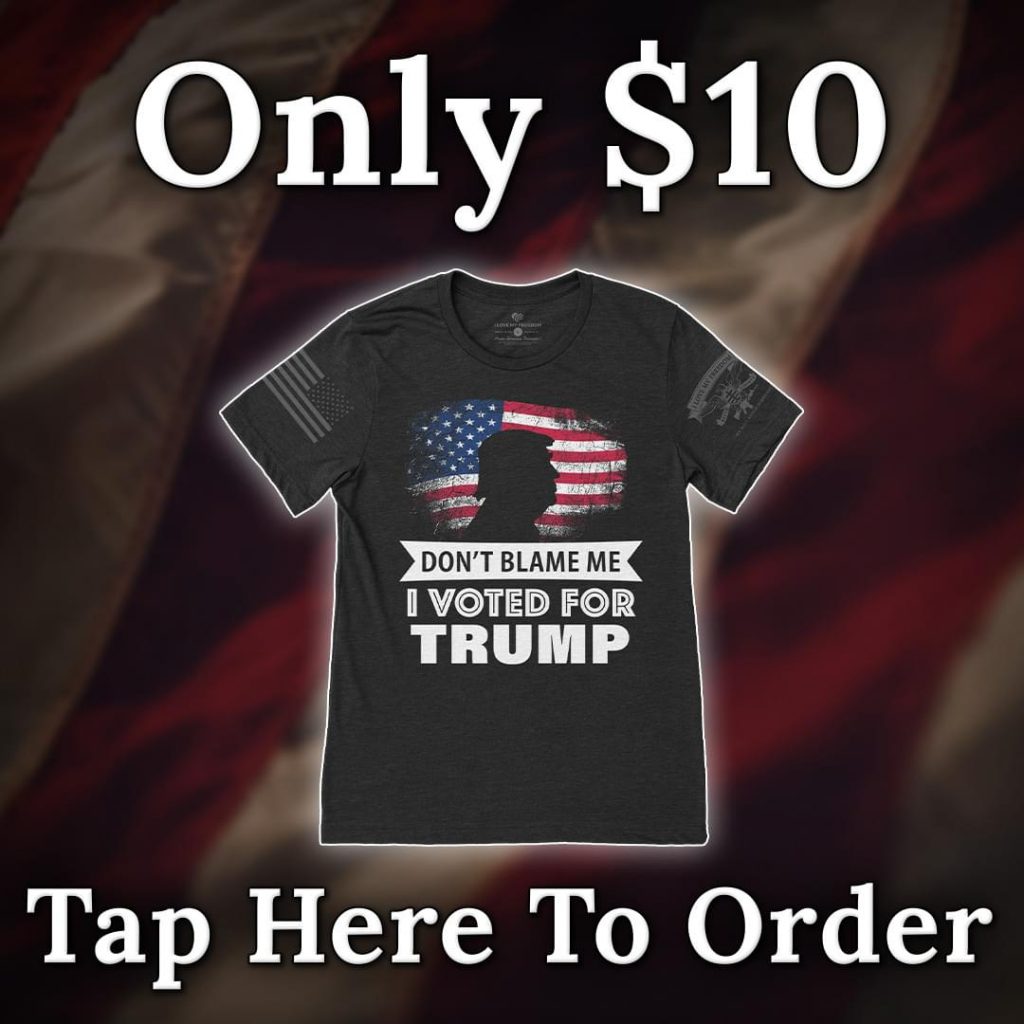 Go here now to Claim Your 'Don't Blame Me I Voted For Trump' Flag while supplies last! 
BLM Blast Pelosi for George Floyd Comments: 'So Damn Disrespectful'
Following the guilty verdict for former officer Derek Chauvin in the death of George Floyd, House Speaker Nancy Pelosi thanked Floyd for "sacrificing" his life for justice. Now Black Lives Matter activists are blasting her, calling her comments "so damn disrespectful."
"This is so damn disrespectful. George Floyd didn't choose to die @speakerpelosi. He was murdered by a killer cop operating through white supremacy," wrote the official Black Lives Matter Twitter account, "There isn't justice here":
George W. Bush Reveals Who He Voted For in 2020 Election
There are many people who probably assumed that noted Never Trumper and establishment politician George W. Bush voted for Joe Biden in the 2020 eleciton. During an interview with People magazine, the former president revealed who he voted for: Condoleezza Rice.
"She knows it," Bush told the magazine, referring to Rice, . "But she told me she would refuse to accept the office."
Cincinnati Bar Won't Play NBA Games Until LeBron James is 'Expelled'
A West Side Cincinnati bar has announced that they will no longer show NBA games on their televisions due to the comments that LeBron James made about the fatal police shooting in Columbus.
Owner Jay Linneman said that they will resume showing games at Linne's Pub when James get "expelled" from the league.
MSNBC's Reid: Gov. DeSantis Is 'Modern-Day George Wallace'
Everything, and I mean everything, is about race when it comes to Democrats!
On Thursday, MSNBC host Joy Reid declared that Florida Governor Ron DeSantis is a "modern-day" version of segregationist Governor George Wallace. Her grossly false description is in response to the state's new anti-rioting law.
Biden Halts Fining Illegal Aliens, Cancels Their Debt
The United States is probably the only country in the world where you can break the law and be rewarded for it....at least when Democrats are in charge anyway.
According to reports, President Joe Biden's Department of Homeland Security (DHS) will no longer fine illegal immigrants who refuse to leave the United States.
Maskholes: Pregnant, Nursing Mom Escorted from Church by Police for Not Wearing Mask
A pregnant Texas mother was escorted from the Holy Trinity Catholic Church in Dallas and slapped with a trespassing warning, all for not wearing a mask like an obedient little sheep.
"I mean, you're going to arrest a 28-year-old nursing mom who's already socially distanced? I mean it proves that it's not really about the health. It's just about control," said Deirdre Hairston.
Fauci: Wearing Mask is a 'Symbol' of Your Obedience
On Wednesday, National Institute of Allergy and Infectious Diseases director Anthony Fauci said on CNN's "Newsroom" that he wearing a mask is a "symbol" of what we "should be doing" in public. In other words, wearing a mask shows just how obedient you are.
Fauci said, "I think we should be recommending it. As you know, I wear it whenever I'm outside. We can try and keep the usual distance, but sometimes it is out of your control. So there are some fundamental things that we can do, we're very aware of and sensitive to the need to try and make those steps towards reopening."
Florida House Moves to Ban Abortions Based on Disability
Florida's House is moving to ban abortions based on disability. This means that doctors in the sunshine state will be banned from performing abortions if the woman getting the procedure is doing so because of a disability diagnosis of the baby.
If a doctor does perform an abortion based solely on physical or mental disability, then they will be guilty go a third degree felony, which is punishable up to five years in prison.