Juan Carlos La Verde is very lucky to be alive, to say the least, after he survived an alligator attack.
Drone Pilot Matt Ross was shooting drone footage when La Verde jumped in the Lake Thonotosassa water in Florida to shoot an instructional video. That's when a 12-foot alligator attacked.
"With the right stroke, all I felt was scales, teeth and then right there I'm like okay. So, what I think I did, what I felt like I did, was that I immediately tried to open its jaws because I knew I was in a gator," La Verde said to WFTS-TV.
"When I felt the teeth, I immediately knew, and then as I opened it I knew that I either turned it or it turned me, but it was confused just as I was confused, and then it just let go," La Verde said.
La Verde forgot his goggles that day and that caused him to not see the alligator right away. The attack only lasted a few seconds but that was long enough to do some serious damage.
He suffered a crushed head, a broken jaw and a damaged facial nerve during the attack.
"The bite crushed his skull, and it punctured his brain. So, they ended up having to do a craniectomy, remove part of his temporal lobe," La Verde's wife Christine said to Fox 13.
After the attack, La Verde underwent six hours of surgery at the Tampa Bay General Hospital. Christine has a new nickname for her husband, "The Walking Miracle."
His jaw will remain wired shut for several weeks. Despite the attack, his spirits remain high and he gives credit to his faith and family for that.
Trending Stories
Episcopal Church Comes Out With Stunning Stance on Sex Changes
The Episcopal Church has come out with a stunning stance with regards to sex changes, even for children. The Episcopal Church is now supportive of sex changes "at all ages," calling it a matter of "religious liberty."
Resolution D066 calls for the Episcopal Church to "advocate for access to gender affirming care in all forms (social, medical, or any other) and at all ages." It also says that backing sex changes is "part of our Baptismal call to respect the dignity of every human being."
UFC President Dana White Gives His Thoughts on the Mar-a-Lago FBI Raid
UFC President Dana White has a long-time relationship with President Donald Trump that goes back to the early days of the UFC. Not only White but several other UFC fighters had Trump's back when it comes to the Mar-a-Lago raid by the FBI.
When White was asked about the raid during a press conference on Tuesday, it was clear whose side White was on.
Freedom Friday Offer - $5 USA Shirt
This is a great deal for those of us that love the USA. To take advantage of our $5 (+ shipping) Freedom Friday offer, click here.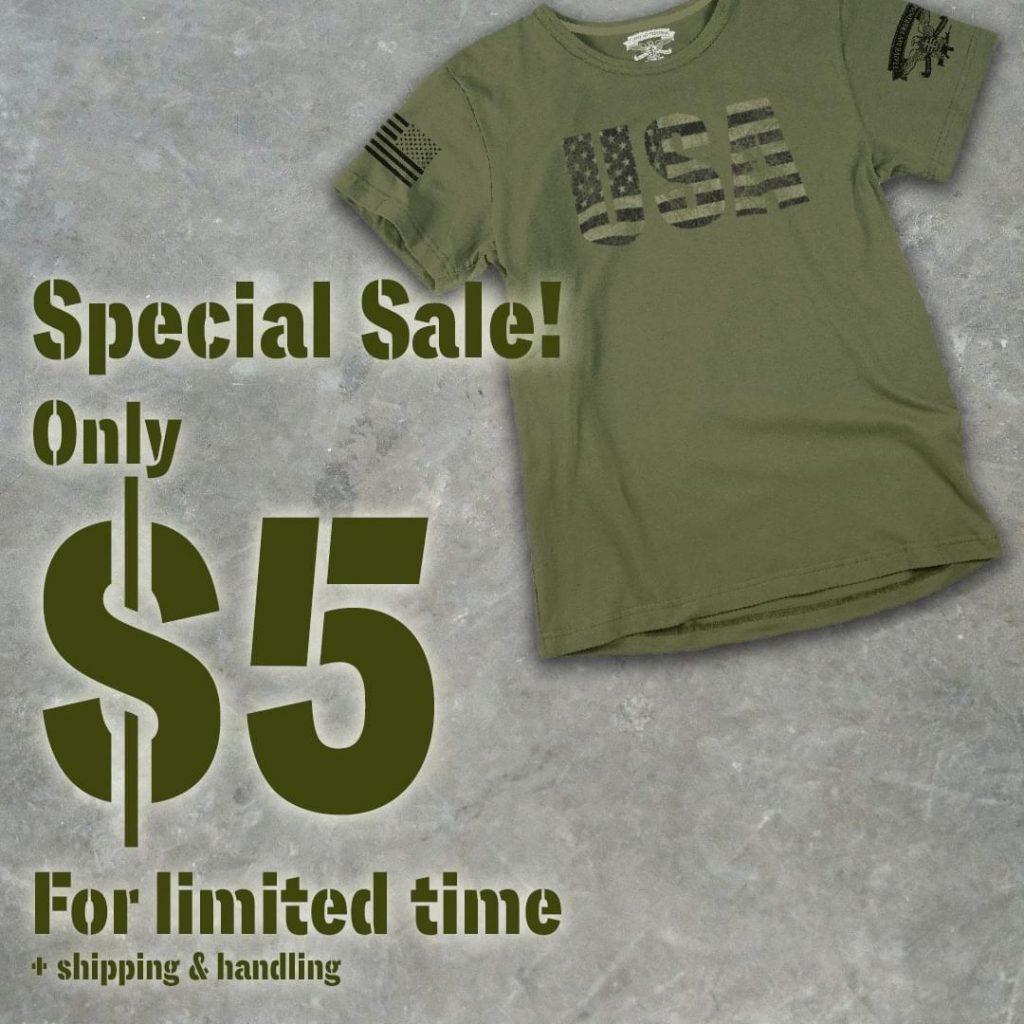 WAIT, WHAT!? Conservative Country Star John Rich Thanks Biden's FBI After Trump Raid
Conservative country music star John Rich reacted to the news of the FBI raid of former President Trump's Mar-a-Lago home with a "big thank you."
Rich, of the country music duo Big & Rich, followed that up with "see you in November!" at the end of his tweet regarding the raid.
Biden Gets Brought Back to Reality After His 'Zero Inflation' Claim
Once again on Wednesday, President Joe Biden showed how out of touch he is with reality when he made the claim there was "zero inflation in the month of July."
Before a bill signing ceremony, Biden appeared to go off script and brag about his failing economy.
Crooked Hillary Attempts to Profit from Mar-a-Lago FBI Raid
Hillary Clinton likes to give us the occasional reminder that she's still around and still awful. In her latest venture, Crooked Hillary attempts to profit from the FBI raid of Mar-a-Lago.
While many people are concerned about the FBI raiding Mar-a-Lago, those on the left are trying to exploit the event. Former Secretary of State Hillary Clinton attempted to use this moment to turn a profit.