Just as President Trump predicted, the Biden administration has unleashed hell on our economy. With gas prices soaring over $5 per gallon, things are looking pretty dire.
This Freedom Friday offer we are going to look back and reflect on when mean tweets were our biggest concern about our president. This shirt is available today only for just $5 + shipping & handling.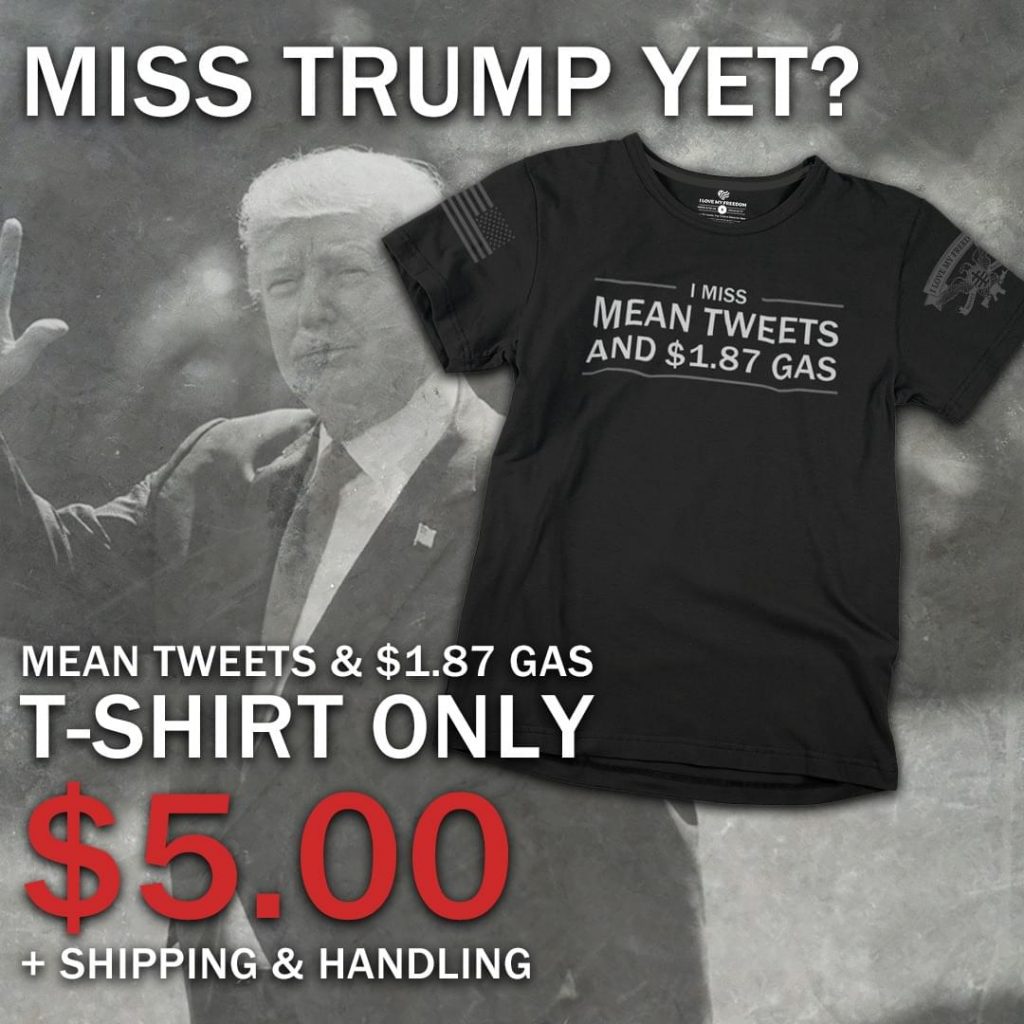 One thing is for certain: we need to get back out to the polls at the midterms and 2022 and make sure we get these fools out of office ASAP!
This offer is Friday only and while supplies last. You want to act fast because these shirts are going to MOVE.