The Iowa Attorney General's office no longer deems convicted child molester Joseph Smith a danger after he transitioned into a woman. Therefore they are going to release him, back into the population....
Attorney general spokesman Lynn Hicks gave only one reason for the dismissal, and that was to say that "an offender's hormone levels are an important part of substantiating an offender's likelihood of recidivism."
Seriously? Even if that were true, what about the children's lives that he has already ruined?? He should be rotting in prison for the rest of his life...or even better, released into the general population so that he can be dealt with the way he deserves.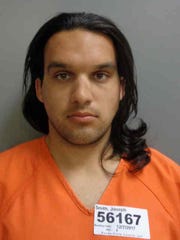 Des Moines Register reports:
In November, the Storm Lake Times reported that Joseph Matthew Smith, a 23-year-old convicted of molesting a fellow MCS student in 2014, was "undergoing medical treatment that is needed prior to (Smith) potentially undergoing gender reassignment surgery."
Smith has received treatment for gender reassignment over the past two years at Newton Correctional Facility. She first expressed a desire to "get started on transgender classification" in October 2017 and started using female pronouns. 
Smith has expressed a preference to identify as Josie, according to court documents.
"We don't believe we have evidence sufficient to prove Josie Smith has a significant chance of reoffending," Hicks stated. He also warned the public not to 'overreact' to Smith being released.
How does he except the public to react when a felon is being released based on something as measly as a sex change??
"Josie Smith will be subject to strict sex-offender reporting required of those who commit the crimes she did," Hicks added, "She'll be subject to supervision for the rest of her life."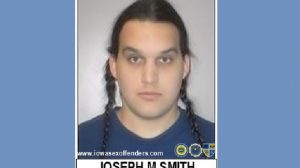 A preliminary report prepared by the state's expert, Dr. Jeffrey Davis, says Smith molested as many as 15 victims, ranging from ages 1 to 13, before being sentenced to prison in December 2015.
"Mr. Smith has not had an intimate relationship," the report reads. "His sexual encounters appear to have primarily involved molestation, including his own molestation by multiple perpetrators, or his victimization of others."
He literally molested 15 babies!!! Even the older ones at thirteen are still a baby in my book! This is unacceptable. He obviously has serious mental issues!
More Trending Stories
Busted! MSNBC Reporter Interrupted When She Tries to Create Fake News Live on the Air
Here is just another prime example of how the mainstream media just creates their own news stories.
NBC News reporter, Leigh Ann Caldwell was caught live on air trying to create fake news by saying that the Republicans were struggling to defend President Trump when her words caught the ear of Republican Congressman Mark Meadows. Continue reading…
Leaked Hidden Tape of Dinner with Trump Contains Conversations About Ukraine, Here's What They Reveal
Senate Majority Leader Mitch McConnell has remained pretty open on what he wants for the impeachment trial of President Trump.
McConnell is ready to wrap this trial up as quickly as possible and I think it will end very soon based on what we're seeing. Continue reading…
New Study ANNIHILATES Climate Change Theory, Should We Be Worried About An Ice Age Now?
You've heard the propaganda that the left has been trying to pass off as being scientifically proven and basically unanimous among scientists. Well, first of all, that's not true at in the least.
Continue reading….
White House Fires Back After "Late Show" Host's Hateful Comments About Melania Trump
After Late Show host Stephen Colbert made some distasteful and mocking comments against the First Lady Melania Trump, the White House fired right back at Colbert.
Stephanie Grisham who is Director of Communications for Melania said, "Here we go again – an irrelevant late night talk show host mocking the First Lady, when her main focus is serving the American people." Continue reading…