Slice Like a Samurai: Elevate Your Kitchen Game with Huusk! 
Have you ever wished you could move through your kitchen, wielding your knife like an ancient samurai mastering his blade? Now, you can.
Introducing Huusk – where modern design meets ancient Japanese craftsmanship.
Precision Meets Craftsmanship:
You may not be a Michelin-star chef, but that shouldn't stop you from experiencing precision in every cut. Imagine a blade that glides through food, requiring no extra force, and rarely asks for a sharpening session. Say hello to the future of kitchen knives.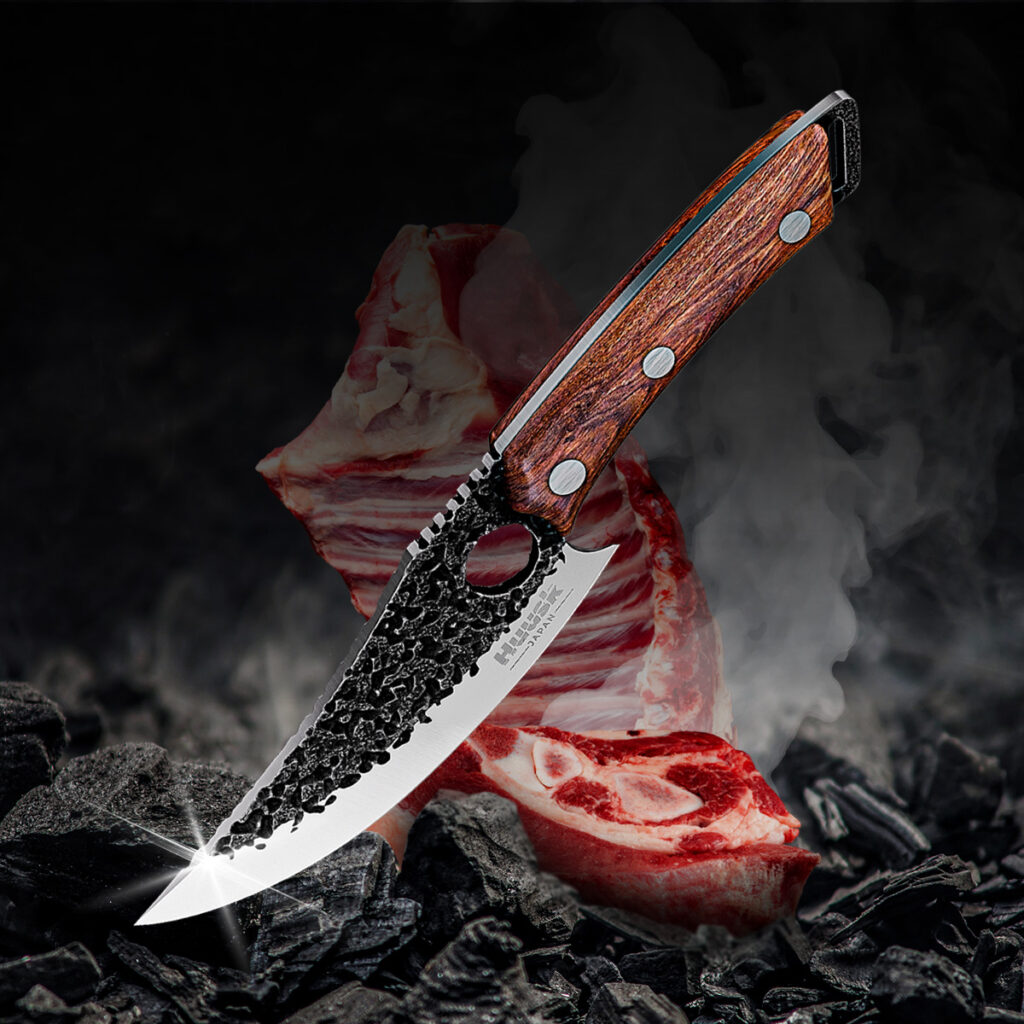 Stand Out in Every Detail:
Huusk is in a league of its own.
Unique Design: With a solid oak handle complemented by an innovative finger hole in the steel blade, you're guaranteed a comfortable and balanced ergonomic grip.
Effortless Movement: The blade's curved design flows with your cutting motion, making food prep feel almost poetic.
Why Chefs and Home Cooks are Raving About Huusk:
✨ Non-Stick Blackened Steel: Ever been annoyed by food sticking on your blade? Huusk's dimpled steel ensures that your slices fall away cleanly.
✨ Durable Edge**: Forget about frequent sharpening. With Huusk, you get a blade that stays razor-sharp longer than the competition.
✨ Slice Anything with Ease: From the toughest of veggies to the most delicate of meats, Huusk goes through them like a hot knife through butter.
Trusted By Thousands:
With over 3,242 glowing 5-Star reviews, it's clear – the kitchen world has fallen in love with Huusk.
Upgrade your kitchen experience. Dive into the world of seamless cutting and experience the Huusk difference today.
Order now and bring home the art of Japanese blade craftsmanship! ????????
*Disclaimer: The links in this article are affiliate links. That means if you make a purchase, we are paid a commission at no extra charge to you.