Retired NBA superstar Dwayne Wade has officially filed a petition to change the name and gender of his 15-year-old son, Zion, who now goes by Zaya.
Wade, who is married to supermodel Gabrielle Union, has publically acknowledged their child is a girl since he was 12. Wade said the child "came out" at just eight years old.
The NBA star filed for the name to be changed to Zaya Malachi Airamis Wade and the gender is changed to female with the Los Angeles Superior Court on Thursday.
According to the petition, Wade has full authority to take this action and that the teen's mother, Wade's ex-wife Siohvaughn Funches, is aware.
Back in 2020, Wade took to Instagram to share the news of his son becoming his daughter when he posted, "Everyone allow her to re-introduce herself her name is Zaya Wade!" The Instagram post has since been taken down.
"Everyone allow her to re-introduce herself her name is Zaya Wade!" ❤️ https://t.co/lt1VU0HGSG

— POPSUGAR (@POPSUGAR) March 8, 2020
"Last night was Zaya's first red carpet and we couldn't have been prouder of how she handled the questions that were asked of her," the former Miami Heat guard wrote. "She has emerged as one of the young faces and voices for the LGBTQ+ community. #truthawards."
Wade has spoken about the situation openly. While appearing on the "All the Smoke" podcast, Wade said, "I watched my son, from day one, become into who she now eventually come into."
Trending Stories
Episcopal Church Comes Out With Stunning Stance on Sex Changes
The Episcopal Church has come out with a stunning stance with regards to sex changes, even for children. The Episcopal Church is now supportive of sex changes "at all ages," calling it a matter of "religious liberty."
Resolution D066 calls for the Episcopal Church to "advocate for access to gender affirming care in all forms (social, medical, or any other) and at all ages." It also says that backing sex changes is "part of our Baptismal call to respect the dignity of every human being."
UFC President Dana White Gives His Thoughts on the Mar-a-Lago FBI Raid
UFC President Dana White has a long-time relationship with President Donald Trump that goes back to the early days of the UFC. Not only White but several other UFC fighters had Trump's back when it comes to the Mar-a-Lago raid by the FBI.
When White was asked about the raid during a press conference on Tuesday, it was clear whose side White was on.
Freedom Friday Offer - $5 USA Shirt
This is a great deal for those of us that love the USA. To take advantage of our $5 (+ shipping) Freedom Friday offer, click here.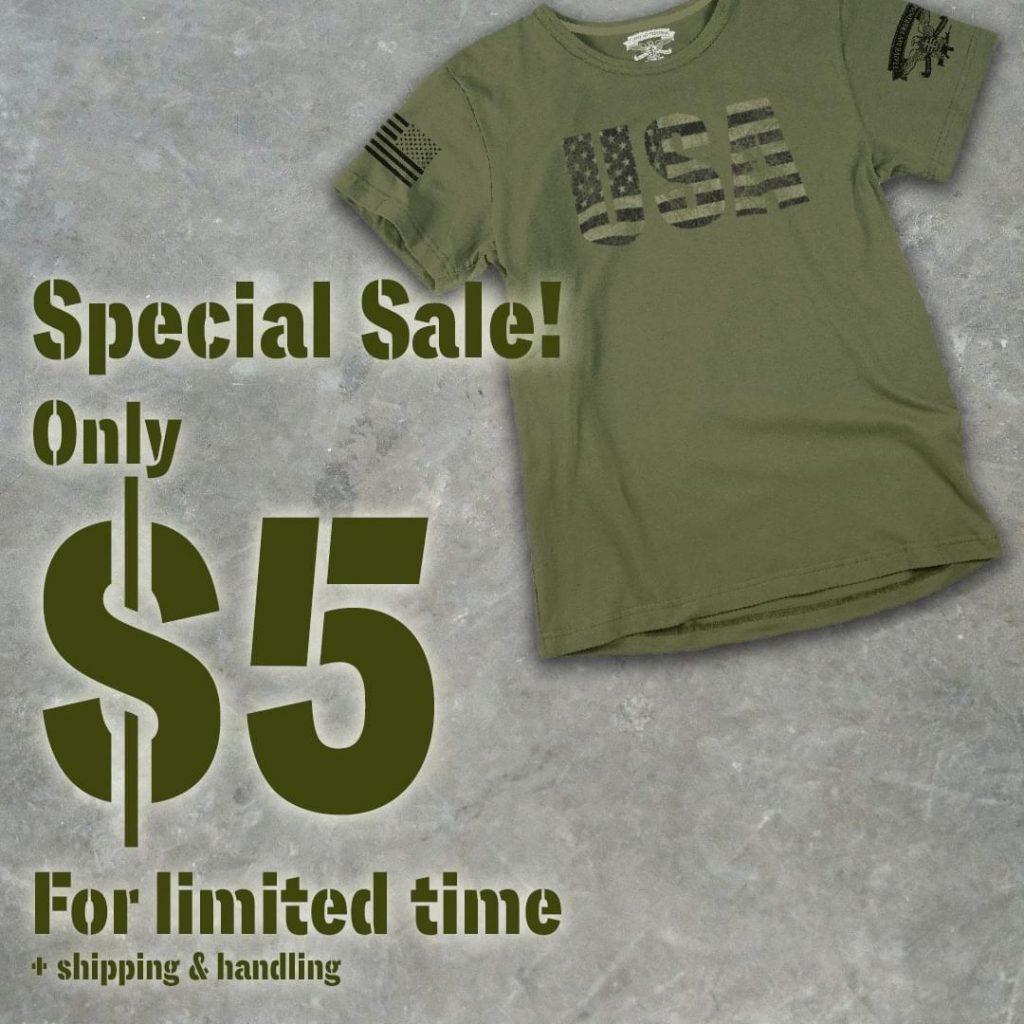 WAIT, WHAT!? Conservative Country Star John Rich Thanks Biden's FBI After Trump Raid
Conservative country music star John Rich reacted to the news of the FBI raid of former President Trump's Mar-a-Lago home with a "big thank you."
Rich, of the country music duo Big & Rich, followed that up with "see you in November!" at the end of his tweet regarding the raid.
Biden Gets Brought Back to Reality After His 'Zero Inflation' Claim
Once again on Wednesday, President Joe Biden showed how out of touch he is with reality when he made the claim there was "zero inflation in the month of July."
Before a bill signing ceremony, Biden appeared to go off script and brag about his failing economy.
Crooked Hillary Attempts to Profit from Mar-a-Lago FBI Raid
Hillary Clinton likes to give us the occasional reminder that she's still around and still awful. In her latest venture, Crooked Hillary attempts to profit from the FBI raid of Mar-a-Lago.
While many people are concerned about the FBI raiding Mar-a-Lago, those on the left are trying to exploit the event. Former Secretary of State Hillary Clinton attempted to use this moment to turn a profit.