Dictator Joe Biden is back at it. Now he's mandating that all companies with over 100 employees either vaccinate their employees or make them take COVID tests weekly.
JEN IN JULY: It is "not the role of the federal government" to force Americans to get vaccinated.

JOE IN SEPTEMBER: Abide by the federal vaccine mandate or "be prepared to pay!" pic.twitter.com/OiARHU7inc

— Kayleigh McEnany (@kayleighmcenany) September 10, 2021
Now more than ever we need to band together. That's why our Freedom Friday offer this week delivers a powerful message:
United We Stand, Divided We Fall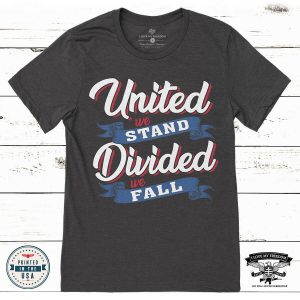 Dictator Joe Biden is infringing on our Constitutional rights and we need to show him that this is not something we will stand for.