The hard-working American is suffering due to the record-breaking inflation. With so many companies skyrocketing their prices, we're offering a $5 Freedom Friday deal.
It's summertime and it's a great time to show off some patriotism and piss off the liberals. Our Freedom Friday offer features a $5 Eagle Emblem shirt.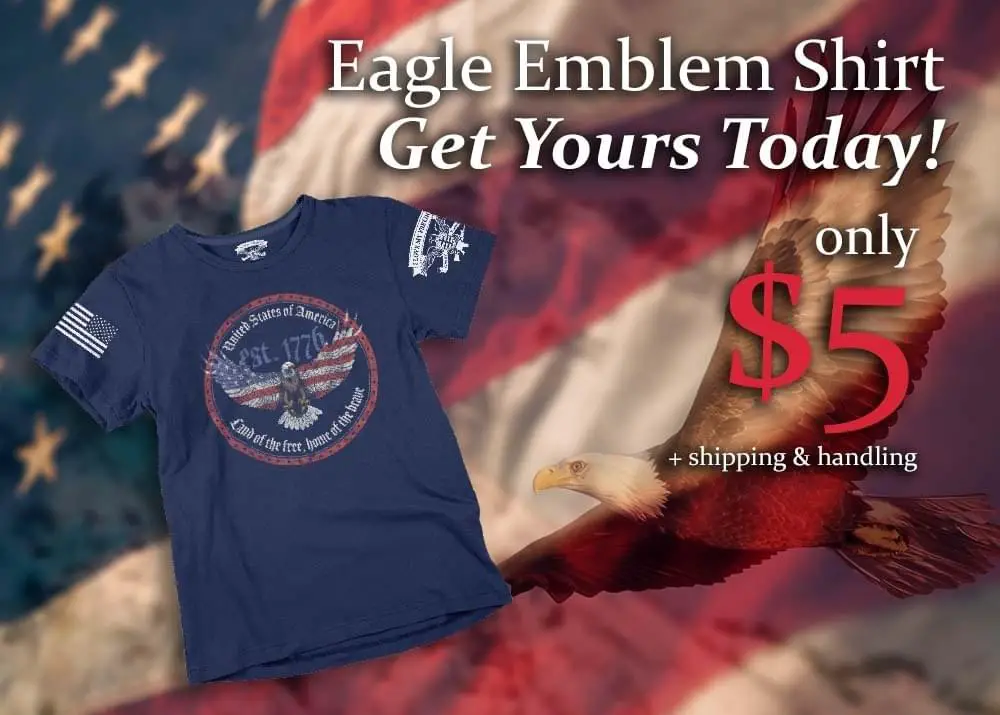 This offer is today only while supplies last.