After nearly 100 years, Land O'Lakes is repackaging their products without the image of the Native American maiden named Mia.
The farmer-owned dairy company, which makes butter, cheese, and other milk products, will opt for simple packaging with only a landscape. This comes after logo of the "butter maiden" has been called "racist" and heavily criticized.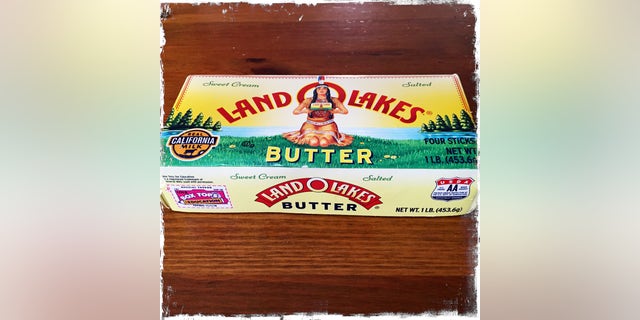 Fox News reports:
The new label was announced in a press release from Land O' Lakes in February, though it made no specific mention of removing the Native American image from all products.
The press release shared "the new packaging will show up in a variety of ways, including through a new front-of-package design that features the phrase 'Farmer-Owned' above the LAND O LAKES brandmark," as well as include pictures of farmers and co-op members on the label.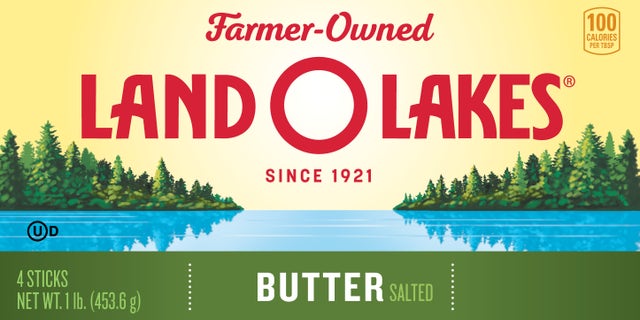 "As Land O'Lakes looks toward our 100th anniversary, we've recognized we need packaging that reflects the foundation and heart of our company culture—and nothing does that better than our farmer-owners whose milk is used to produce Land O'Lakes' dairy products," said President and CEO Beth Ford.
"As a farmer-owned co-op, we strongly feel the need to better connect the men and women who grow our food with those who consume it," Ford added.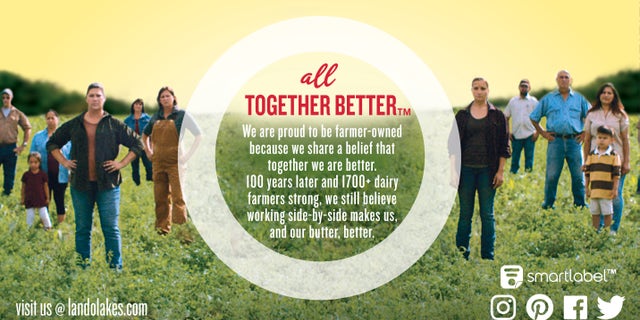 Honestly, I can't even figure out how it is racist. It's not like the packaging or product is derogatory or makes fun of Native Americans.
Good news! #LandOLakes removes the Native woman from their packaging & website. https://t.co/lks8uFEeN0

— @_IllumiNatives (@_IllumiNatives) April 15, 2020
Bravo Land O Lakes! Minnesota brands should not be using racist Indian imagery any more. https://t.co/IxAaaHxn0x

— William Lindeke (@BillLindeke) April 15, 2020
Today's meme is in honor of some much needed good news:
She's gone, Land O' Lakes finally did the right thing & got rid of their racist logo rendering my & other artist's protest art either successful or obsolete depending on your view- either way #ByeButterMaiden #GoodRiddance pic.twitter.com/Tn4oLS2Yri

— ElatisEagles- ᏣᎳᎩ Aunties ALWAYS bring RECEIPTS! (@EaglesElatis) April 15, 2020
About time!#LandOLakeshttps://t.co/1lodrzXVJk

— Dr HerbSistah@? (@Herbsistah) April 16, 2020
Trending Political News
Convicted Prisoners Released During Pandemic Then the UNIMAGINABLE Happens
Over the last couple of months, hundreds (at least) of prisoners have been released form prison as an act of precaution to those who may be more at risk to catching the coronavirus during this pandemic.
Why they're so concerned makes no sense to me. The whole idea is ridiculous. If they're in jail cells away from people and away from the public where 99.9999999% of the virus is, why would you turn them lose and expose them to it?
Michigan Sheriffs DEFY Governor Whitmer's Lockdown Orders, Vow to Protect Civil Liberties
Earlier this week, Michiganians were united in protest against the tyrant Governor Gretchen Whitmer as they assembled outside the capitol building.
Thousands gathered for this "drive-by" protest not as an act of defiance of her stay at home orders, but in protest of how far she's taken her orders. Some of them literally make no sense.
VIDEO: SBA Paycheck Protection Program Goes BROKE Thanks to Democrats, Pelosi Congratulates Them
It's official. The SBA's Paycheck Protection Program has officially run out of money.
This was expected for weeks and the time has finally come. Congress was aware that funding was going to run out which is why the White House was asking for another $250 billion to go with it. It doesn't look like it's going to happen either. Why? Because Democrats hate America.
Chris Cuomo SNAPS - Breaks Quarantine and Threatens Elderly Man, Now Police Are Involved
CNN's Chris Cuomo is on self-quarantine at his home in East Hampton, New York after testing positive for the coronavirus.
This whole stay at home thing is just too much for Cuomo to handle I believe based on the way he's been talking and things he's been doing.