Sofia Vergara, 50, and Joe Manganiello, 46, are putting their opulent Beverly Hills residence up for sale.
The couple has placed their grand Italian-inspired mansion on the market for a staggering $18 million, with the latest asking price set at $17,995,000.
The expansive property, spreading across approximately 12,000 square feet, features seven lavish bedrooms - each with its own ensuite, and three additional powder rooms.
Within the magnificent Tuscan-inspired residence, the living spaces are adorned with a fireplace and are bathed in ample natural light that filters in throughout the day.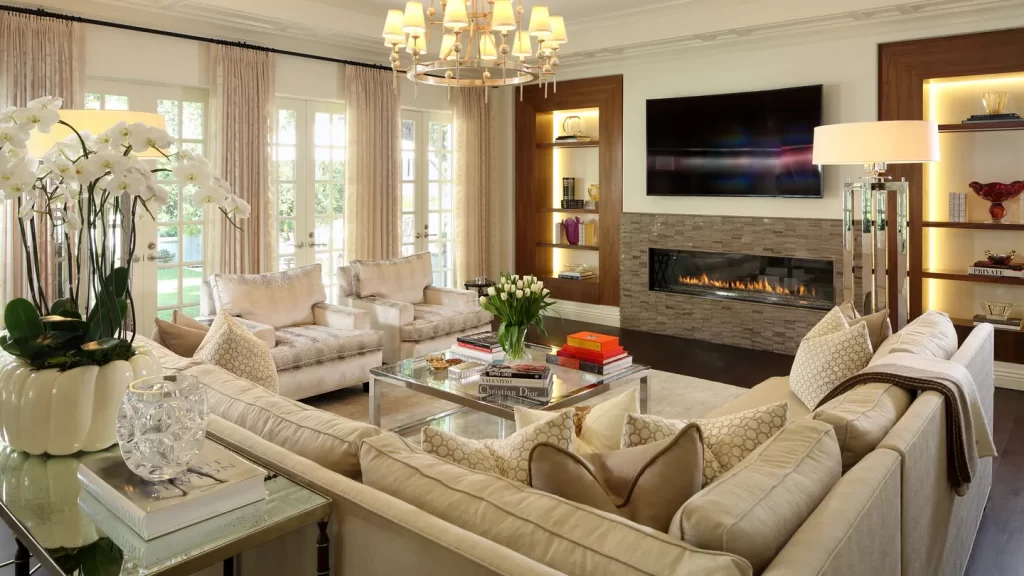 The upper floor of this Beverly Hills mansion showcases the master suite, equipped with two walk-in closets and bathrooms resembling a luxury spa, as detailed in the property listing. The suite's outdoor balcony is further enhanced by the presence of a cozy fireplace.
The elegant home of the "Modern Family" starlet and her spouse features a chef's kitchen, complete with a central island and large windows providing views of the property's backyard, designed akin to a luxury resort.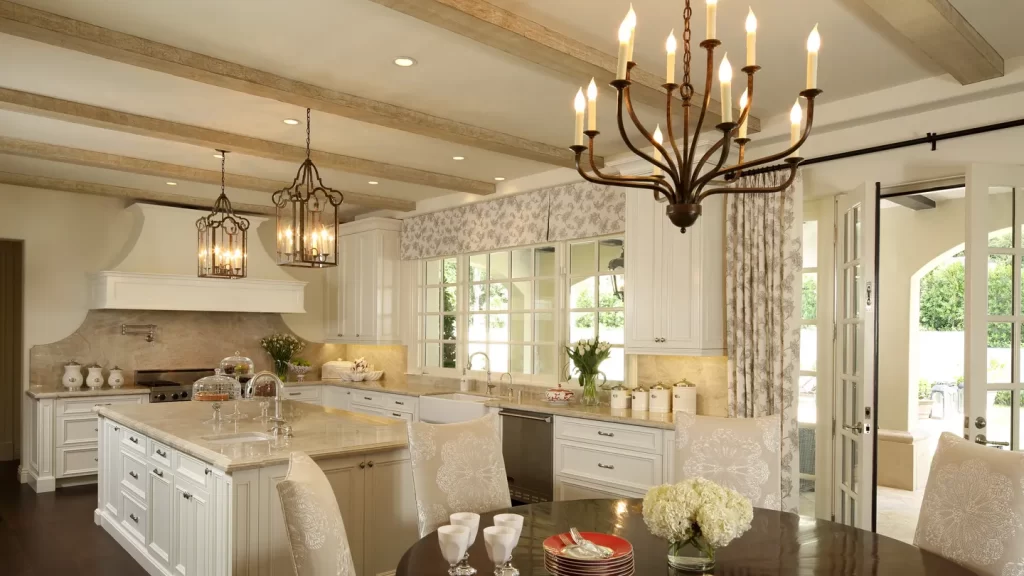 Situated at the nexus of Beverly Hills and West Hollywood, this secured estate is only a short distance away from legendary restaurants, boutique stores, and The Beverly Hills Hotel.
The residence was previously listed for sale in July 2022, with a price tag close to $20 million.
As reported by Variety's "Dirt", the "America's Got Talent" panelist and "True Blood" performer renovated the property in 2006, collaborating with renowned interior designer Jennifer Bevan.
Trending Political News
Pat Sajak's Daughter Stuns as She Steps Into Role on Wheel of Fortune
Maggie Sajak, the daughter of "Wheel of Fortune" host Pat Sajak, is preparing to take on the role of co-host alongside Vanna White for a brief period. According to her Instagram story on Monday, Maggie will be filling in for White on the upcoming Wednesday episode of "Celebrity Wheel of Fortune."
She shared a boomerang of herself walking in front of the iconic game show board, captioned with "Warming up for Wednesday."
Two MLB Pitchers Ejected, Facing Fines After Stunt They Pulled After National Anthem
On Saturday, following the singing of the Star Spangled Banner, two Major League Baseball pitchers engaged in a standoff on the field which was deemed unwise, resulting in their ejection and potential imposition of significant fines.
After the national anthem, Kutter Crawford from the Boston Red Sox and Matt Strahm from the Philadelphia Phillies, who were teammates in Boston last year and considered friends, engaged in a staring contest on the field at Citizens Bank Park. Both pitchers refused to leave, and it appears they instigated the stunt themselves.
Bud Light Takes Another Loss, Costume Guy Arrested
Anheuser-Busch executives are experiencing a continuous stream of negative developments as their formerly famous stadium beer has been facing a significant decline in popularity since April 1. This is believed to be a consequence of a decision by a socially aware executive to recruit a biological male, who presents as a female in a foolish manner, to promote the beer to a younger demographic.
'I Have Boobs': Fox News Anchor Rips Transgender Women Promoting Sports Bras
Julie Banderas, the anchor for Fox News, was very direct in her comments about Nike's collaboration with Dylan Mulvaney, a transgender activist who identifies as a woman but is biologically male.
Brian Kilmeade from Fox News played sponsor clips featuring Mulvaney for various companies including Nike and Bud Lite, and questioned why these companies would think that such marketing would be effective.
Former Child Star Found 'Completely Naked' in the Streets of Los Angeles
Fox News Digital has reported that former child star Amanda Bynes was discovered completely nude in California, and as a result, the Los Angeles Police Department (LAPD) has placed her on a psychiatric hold.
According to an entertainment report from Fox News, Amanda Bynes was discovered completely nude on the streets of Los Angeles and has been put under a 72-hour psychiatric hold by the police.
Jordan Peterson Gives Chilling Warning to Host: 'You just cannot imagine how SCREWED you are'
During this week's episode of "The Rubin Report," Dave Rubin, a BlazeTV host, played a video clip featuring psychologist and author Dr. Jordan Peterson speaking with Rita Panahi of Sky News Australia. In the clip, Peterson discussed why he believes that a totalitarian social credit system is a more probable scenario than we might imagine.